Team
Meet the Association of Leadership Programs Team
To connect with a specific team member, click their name
Lura Hammond (she/her) is a dynamic leader who brings her wealth of experience to her role as the part-time Executive Director of the Association of Leadership Programs. Lura's career spans diverse sectors, showcasing her dedication to making a positive impact. After a distinguished 12-year tenure as the Executive Director of Camp Summit, Inc. in Dallas, Texas, a camp catering to individuals with disabilities, she shifted her focus to foster local economic growth as the Executive Director of the Mesquite Chamber of Commerce.
Lura's passion for leadership development was ignited during her involvement with Leadership Garland, TX, which propelled her to form Leadership Mesquite. Her commitment to fostering effective leadership extended regionally, as she completed both the Leadership Metrocrest and Leadership North Texas programs. Her visionary spirit led her to co-found the Association of Texas Leadership Programs in 1990 and establish The Metroplex Leadership Network in 1991, both instrumental platforms for nurturing leadership excellence. Her dedication to service led to the establishment of the Sundown Exchange Club in 1988, and her active participation in the National Exchange Club garnered national acclaim for forming multiple local service clubs in North Texas. Her contributions have earned her accolades from esteemed organizations, including State and National PTA recognition, Business Women of the Year, Business and Professional Women of Northeast Dallas County, and acknowledgment from the Texas Economic Development Commission.

A multi-faceted individual, Lura's expertise extends to events and meeting planning, exemplified by her role as a Past President of TxACOM, the Texas Association of Conventions, Events, and Meeting Professionals. She has also lent her insights and efforts to various committees within her local church. Lura's academic pursuits reflect her commitment to continuous growth. Armed with a degree in Business Management from Stephen F. Austin University, she bolstered her knowledge with an IOM (Institute for Organizational Management) designation and Certification in Non-Profit Management. She and her husband are accredited PVMs (Professional Vendor Members) of the Association for Challenge Course Technology, showcasing their expertise in this specialized field.

Lura calls Ponder, Texas, home - where she resides with her husband, Dick, and their various farm creatures. Hammond has served as the Executive Director of ALP since its founding in 2010.
Heather T. Freeman (she/her) is a dynamic and results-driven leader who has taken on the role of Director of Membership for the Association of Leadership Programs. Heather is dedicated to cultivating a thriving community of diverse professionals committed to honing their leadership skills.
Having previously served in key leadership roles, Heather brings a unique blend of strategic vision and hands-on expertise in fostering member engagement and driving organizational growth. As Director of Membership, Heather is poised to spearhead innovative initiatives that amplify the value of membership, facilitate collaborative networking opportunities, and elevate the impact of leadership programs across the nation and beyond.
An avid proponent of lifelong learning, Heather envisions the Association of Leadership Programs as a platform for continuous growth and excellence. Through fostering meaningful partnerships and implementing forward-thinking strategies, Heather is resolute in ensuring that the Association remains at the forefront of leadership development, empowering its members to effect positive change in their respective spheres. With an unwavering commitment to inclusivity, Heather aims to embrace and celebrate the diverse perspectives and talents within the membership, fostering an environment that encourages creativity, innovation, and mutual support.
Heather resides near Seattle, Washington, and was most recently employed by Leadership Snohomish County prior to joining the ALP team. She serves in a part-time capacity as the Director of Membership for the Association of Leadership Programs.
Sarah Alice (Throckmorton) Keiser (she/her) joined the ALP team in October 2021, bringing over a decade of event production, volunteer management, and donor stewardship experience. Sarah Alice is the Director of Events & Marketing for the Association of Leadership Programs, utilizing her expertise to create impactful experiences. Before this, Sarah Alice made her mark as the Manager of Leadership Programming at the Dayton Area Chamber of Commerce, overseeing the esteemed Leadership Dayton program, the Leadership Dayton Board of Governors, the LD Alumni Association, and guiding the Chamber's young professionals' initiative, Generation Dayton. Through her time at the Chamber, she became connected with ALP, previously serving as the Alumni Affinity Group Champion.
Sarah Alice is also the Event Operations Manager for the renowned Erma Bombeck Writers' Workshop at The University of Dayton. She holds a B.S. in Organizational Leadership from Wright State University. Sarah Alice discovered her passion for working in the non-profit and event management world after serving as the Chair for the Dayton, OH, Walk to Defeat ALS at just 15 years old, following her grandfather's diagnosis with Lou Gehrig's Disease.
Outside the realm of work, Sarah Alice finds joy in her creative pursuits. She channels her talents into a home bakery, indulging her love for baking, and finds solace in the pages of books. Traveling and quality time with loved ones are integral parts of her life, complementing her active engagement as a national-level volunteer for Alpha Xi Delta Fraternity.
Sarah Alice and her husband, Luke, live in Montreal, Quebec, with their loyal German Shepherd, Scout. She serves in a part-time capacity in her role as Director of Events & Marketing with the Association of Leadership Programs.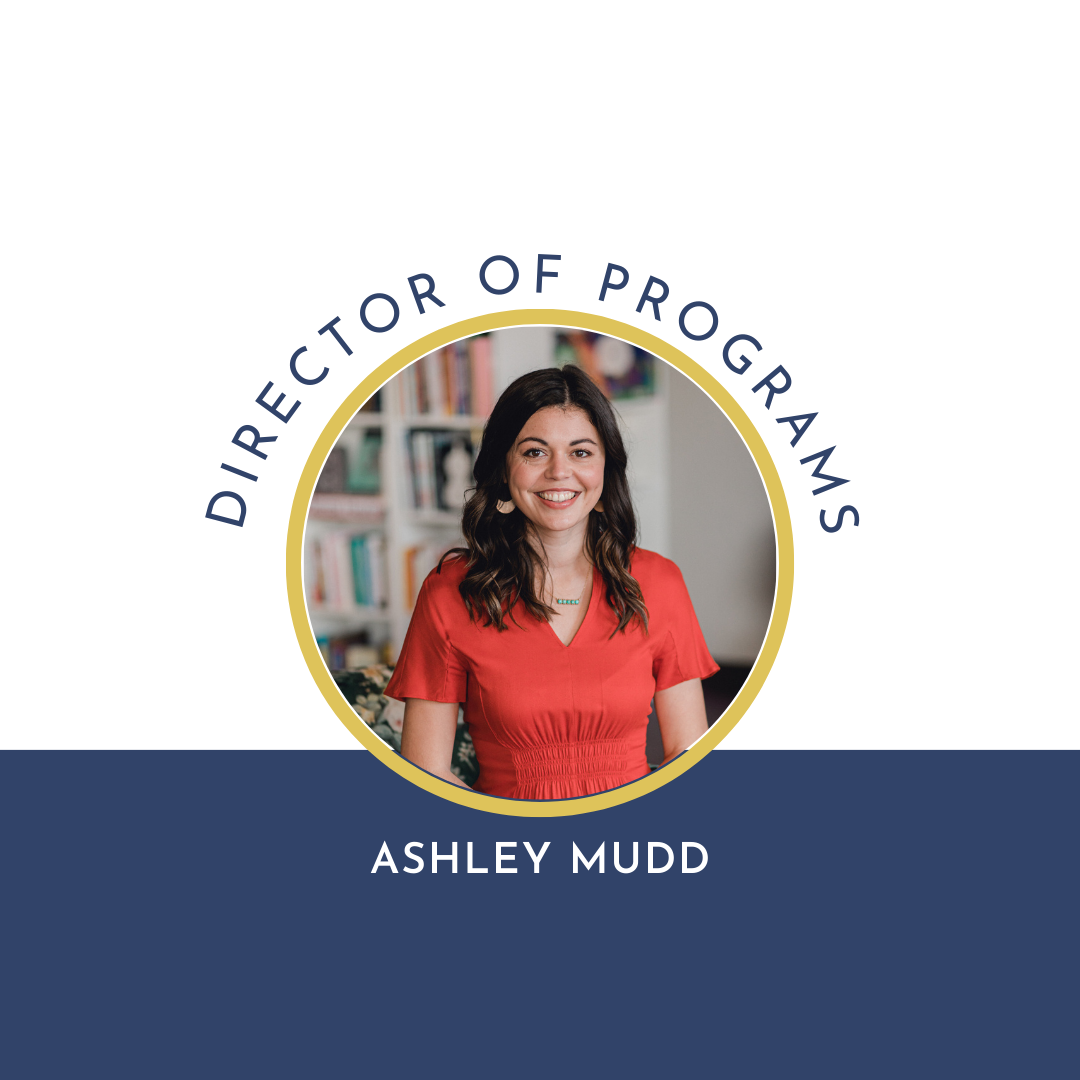 Contact Ashley with questions about:
Leadership Connections
The ALP Podcast
The Certified Community Leadership Practitioner (CCLP) Program
Ashley Mudd (she/her) is a passionate leader with over a decade of experience as a non-profit executive, facilitator, and trainer. Her journey with ALP began six years ago when she joined as a member after attending the 2017 conference in Phoenix and experienced the power of ALP's programming in building strong connections.

As Program Director, Ashley oversees critical programs offered by ALP, including the Certified Community Leadership Practitioner (CCLP) Certification. This certification aims to enhance individual performance, elevate professional standards, and recognize non-profit professionals who are adept at program development in community leadership organizations. Ashley's goal is to curate existing knowledge and expertise within the ALP community to facilitate peer-to-peer learning and meaningful connections.

Collaboration is at the heart of Ashley's approach. She is eager to connect with CLP leaders from across the country, actively listening to their unique perspectives, challenges, and aspirations. Ashley's extensive experience in developing and executing programming for conferences, ranging from regional gatherings to large-scale international events, adds another layer of expertise to her role as Program Director.

Ashley graduated from the University of Pennsylvania's Executive Program in Social Impact Strategy and holds a B.A. degree in sociology from the University of Louisiana. As a certified BoardSource Nonprofit Board Consultant and a Kansas Leadership Center Teach Leadership facilitator, Ashley is committed to sharing her knowledge and continuing her own learning journey. Her passion for lifelong learning is matched only by her eagerness to share what she has learned with others, making her a driving force for positive change within the organization.
Ashley serves in a part-time capacity as the Director of Programs for the Association of Leadership Programs.